expertise, quality & comfort
Our Team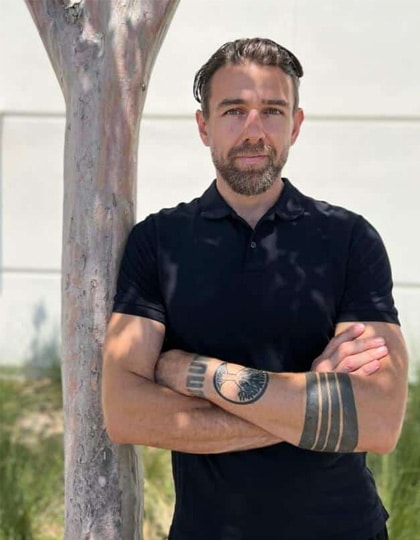 David Warder
Co-Owner of Zen Sanctuary
CMT, HHP
David Warder
Co-Owner of Zen Sanctuary
CMT, HHP
David was brought up in a household with holistic values, where massage was used every day as first aid to all forms of ailments. By high school he had built the habit of self-treatment and internalized the simple principle of "push where it hurts". His experience with the benefits of bodywork lead him to continually tout the power of massage to those around him, and quite naturally he decided to hone his own skills with formal training earning both California and National certifications.
Now a specialist in Triggerpoint Therapy and Zen Shiatsu, two modalities with polar opposite approaches, he is able to go far beyond the "push where it hurts" concept to search out the root causes of imbalance which may be hiding far from the symptoms. He is naturally drawn to a more therapeutic and problem-solving approach with his sessions, but feels strongly that the work must be kept in a comfortable range rather than the "no pain, no gain" attitude found elsewhere. For those looking for a more relaxing visit, David usually draws on the continuous and hypnotic techniques found in Hawaiian Lomi Lomi. Very similar to Swedish, Lomi is a circulatory massage that uses oils to soothe away the stresses of the day.
From Olympic and high school athletes to pregnant mothers and businessmen, David is able to find the right treatment for each client. He can help whether your goal is to avoid a surgery, balance a workout routine, reduce the impacts of a long flight, smooth emotions after a loss, or so much more. Feel free to directly call or email with any questions.
When not in session, David spends his time at his home in Normal Heights with his wife, Leah, and two wonderful daughters, Willow and Aspen. He also teaches Zen Shiatsu and Triggerpoint Therapy at Healing Hands School of Holistic Health.
Phone: (619) 395-1639
email: david@zensanctuary.com
Leah Warder
Co-Owner of Zen Sanctuary
CMT, HHP
Leah Joyce Warder is an intuitive and charismatic Holistic Health Practitioner. Traveling extensively from a young age, she has experienced and learned different cultural approaches to massage and holistic health. Leah integrates a blend of Eastern and Western Modalities to create an individualized experience, designed to bring balance to the body and spirit. Leah's touch is firm and nurturing. She specializes in a flowing relaxation massage, incorporating the use of pressure points, deep tissue manipulation and trigger point therapy, to target specific problematic areas while retaining the client's state of deep relaxation so that healing may occur.
Leah is passionate about community and education, and considers herself a lifetime student. She graduated with a Bachelors of Art in Family and Human Development from Arizona State University. Leah studied bodywork at Healing Hands School of Holistic Health, and went from volunteering for small projects to becoming the schools admissions director over the course of her studies. After graduating she launched a mobile spa business focused on bringing women together to enjoy pampering themselves.
When she had her first baby she wanted to stay closer to her home in Normal Heights, so it seemed serendipitous when the opportunity arose to become a member of the beautiful Zen Sanctuary and its talented team, which includes her beloved husband David Warder.
Phone: (480) 330-3674
email: leah@zensanctuary.com
Mellody Waurig is a graduate of Mueller College, as well as North State Massage Institute, and has been practicing massage since 2005. She trained over 1,300 hours in a verity of massage techniques to became a Holistic Health Practitioner and California Certified Massage Therapist.
In her sessions she brings together a synergistic blend of techniques to provide each client with a customized blend of body work. Some of those technique include Swedish, deep tissue, neuromuscular facilitation, myofascial release, sports massage, cranial sacral and Asian cupping.
After an long time career in corporate customer service, she understands the havoc that high level of stress and the demands the environment can create in us. She feels a calling to help restore wellness and balance to as many as are drawn to her service.
Phone: (530) 356-8099
email: mwaurig@zensanctuary.com
Kyle is an expert massage therapist specializing in structural work. With more than 20 years of hands on experience he has found many overlaps within his trained modalities of circulatory, deep tissue, sports, active release, passive movement and structural integration. By blending modalities, Kyle is able to create a lasting change in the body with ease and without pain. Working with Kyle, you will gain insight into your personal body mechanics and how life's routines effect the body. Kyles unique approach will integrate structural repatterining that will make you an active participant and partner in your healing process, allowing you to move more freely through everyday movements.
In his many years of therapy Kyle has continually increased his education, seeking a higher understanding of his craft. Always wanting to learn more about the body and it's abilities his goal is to help those around him. Embodying his life philosophy: I'm always here to help.
While traveling around the country for many years he has worked with many varied professions. From office workers, athletes to performers; Kyle is able to create a highly customized treatment to treat your individual needs as well as recommend and ongoing treatment plan that fits your everyday life.
Phone: (702) 896-6416
email: kyle@zensanctuary.com
Jenny Winne has been practicing massage for over 19 years. Utilizing many modalities, she specializes in therapeutic massage focused towards those who suffer from chronic pain, desire more flexibility and circulation. She also is a fitness instructor focusing on strengthening and stretching the body to alleviate pain and encourage proper alignment.
Massage Modalities: Swedish, Deep Tissue, Pregnancy, Shiatsu, Hot Stone, Cupping, Medical Massage, Advanced Circulatory and Sports Injury, Extensive Anatomy Education.
Phone: (619) 804-6577
email: jenny@zensanctuary.com
Debbie has over 30 years experience in the health and wellness field. As a licensed Esthetician and reflexologist, she passionately applies this knowledge with each of her clients and enjoys customizing their treatments to meet their individualized needs.
Debbie was responsible for bringing skincare to Zen in the beginning and is continuously educating herself to keep up on all the latest ingredients and technologies. She believes in a holistic approach and strives to guide her clients to a more relaxed, healthy balanced state of being. She has extensive experience in treating a wide variety of skincare needs, in both clinical and spa settings.
"The skin is our largest organ and what we place on it is vital. Having balanced, healthy skin sends a positive message to the outside world as well as significantly impacting our overall health, and well being," says Debbie.
Currently She is using and retailing Source Vital ( A natural, organic line utilizing the purest ingredients from the ocean and Earth ) and Dermaquest (Precisely formulated from scientifically proven ingredients which are results oriented and without parabens).
Come in today and experience the best from the East and West in a nurturing and Peaceful environment.
Phone: (619) 886-7546
email: dburgeson@zensanctuary.com
Rayna began her path as a healer over 10 years ago. Since that time, it's become a lifestyle and a career. With training from The School of Healing Arts, Maui Academy of Healing Arts, and a Masters degree from Pacific College of Oriental Medicine, in addition to many individual certificates and credentials from various programs and mentors, she's developed a well rounded and eclectic style of treating.
Rayna provides gentle, intuitive and restorative acupuncture treatments, energy healing and bodywork, as well as Chinese cupping, gua sha, moxibustion, facial rejuvenation and related modalities. Her sensitivity and openness bring presence and compassion to every treatment. Each session is custom tailored to the goals, needs and comfort of the patient. Creating a safe and welcoming space for people to heal and renew, is her passion. Specialties include: stress and anxiety, insomnia, grief, trauma and emotional and energetic blocks. Treatments can also be scheduled to treat pain and decrease recovery time for injuries, strengthen immune function and various internal conditions and woman's issues.
When she's not working with clients to provide relaxation and wellness through luxurious and nurturing treatments, she finds herself inspired by further study of healing modalities and techniques. For Rayna, constantly growing as a healer, is a lifelong journey. While taking a break from assisting other's on their path to bliss, she enjoys her own with a dedicated meditation and yoga practice.
"Even when I'm not performing acupuncture, I'm considering the body through that lens. Each body has a story and a message. As therapists, we are allowed the creative opportunity to try to communicate with the body in the specific way that will facilitate the deepest healing for our clients."
Phone: (619) 726-8962
email: rayna@zensanctuary.com
Chance Baker is a Certified Massage Therapist of five years and believes in the power of self/preventative care, and the abounding benefits of massage therapy.
Chance earned her California Massage Therapy Certification in 2015, having studied at the School of Healing Arts. Chance's experience with chronic pain, joint dysfunction, and hyper-mobility through her own adolescence and spending more than six years in business management, where overworking and daily stressors are normalized, have driven her to focus on wellness practices that can promote change towards a greater quality of life.
Entering the massage field in a chiropractic setting, Chance has experience with a wide variety of issues including arthritis, scoliosis, sports injuries, multiple sclerosis, chronic pain/fibromyalgia, and anxiety/depression. Effective techniques Chance uses include trigger point therapy, positional release, joint mobilization, lymphatic drainage, and myofascial release, reconnecting pathways throughout the body, whether targeting a localized issue or full body connection.
Chance's goal for every client is to reach an alpha state of relaxation with a present, nurturing touch, and an intuitive flow, drawing from wellness techniques around the globe, including Lomi Lomi, Ayurvedic, Zen Touch Shiatsu, Chinese Medicine, and Reiki. She aims to create a truly unique and customized session to facilitate conscious healing.
Phone: (619) 548-5033
email: chance@zensanctuary.com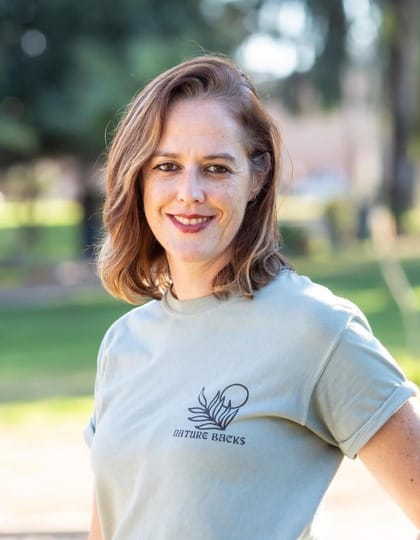 Bonny is a calm, quiet and confident and experienced massage therapist who has been in the field for over a decade. She recently took a short hiatus to have a beautiful baby boy. Lucky for us, we were able to swoop her now that she's ready to get back to healing the world one body at a time.
Bonny's presence is serene and nurturing. Her touch is firm, her strokes are long and soothing and her focus is detail oriented and therapeutic. Her sessions balance a mix of focusing on areas the client requests and following her intuition in the discovery of other areas that need work. The modalities she most frequently taps into are Swedish, deep tissue techniques, and trigger point therapy to release tension and stuck muscles.
Bonny's ideal clients aren't afraid to communicate their needs. They believe in the healing power of massage and are consistent and committed to their healing. Bonny enjoys having a variety of clients because it keeps her learning new things and new ways to approach her work. Come experience her work, you won't be disappointed.
Phone: (619) 746-1386
email: bonny@zensanctuary.com
A professional artist and graphic designer, for the past seven years Ann von Gal has been applying her unique talents to enhance the natural beauty in her clients. She uses only the highest quality tools and products, seeking results that exceed expectations. That's why a large percentage of Ann's business comes from highly satisfied client referrals.
Certified by the Society of Permanent Cosmetic Professionals (SPCP) and dedicated to continuous training in the latest techniques, inks, and treatments.
Experienced. Exceeds all State of California requirements for licensing and blood-borne pathogens.
Artistic. Professional trained as a commercial artist, Ann started her business as a way to help breast cancer survivors. She had been very involved in the Breast Cancer 3 Day Walk. Her walking coach was a permanent makeup professional and trainer. Spending time with her, Ann realized her skills as a graphic designer and artist could be transferred towards permanent makeup – a profession she has come to love! And while her services focus primarily on eyeliner, eyebrows, and lips, she still provides areola restoration for breast cancer survivors.
Phone: (858) 699-5958
email: ann@zensanctuary.com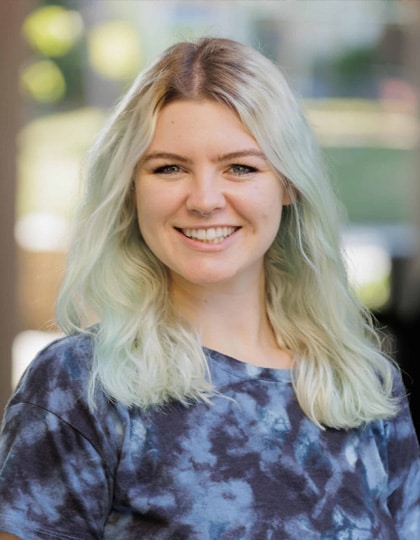 Maren is a massage therapist and holistic health practitioner who specializes in therapeutic and cupping massage. With an educational background in bodywork, herbalism, nutrition, energy work, and somatics, Maren provides holistic treatments for the body, mind and spirit. She is the host of the podcast Embodying Holistic Health and in her free time enjoys reading, hiking, and spending quality time with her partner and their snake Isla.
Phone: (760) 518-0892
email: maren@zensanctuary.com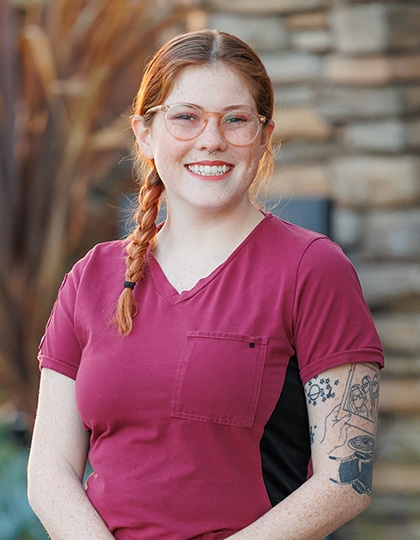 Sarah graduated in 2020 from The Lauterstein-Conway Massage School & Clinic in Austin, TX. Having worked in both relaxation and clinical based spas, she is able to find the right combination of providing needed relief and keeping her clients relaxed. Each massage brings elements of Swedish, Deep Tissue, and Orthopedic. Originally from San Antonio, Texas, she decided to try her hand (literally) out west and made the move
to San Diego in 2022. Her goal with each massage is to bring relaxation and a general sense of well-being to her clients.
Phone: (210) 415-9210
email: sarah@zensanctuary.com
Receive News and Offers
Join our newsletter for invitations to local community events, special offers on treatments and holistic health tips.
Testimonials
What People are Saying
"I normally don't write reviews, but I really enjoyed my visit at Zen Sanctuary. I made an appointment last week for a massage and facial, both were excellent. Since then my skin has improved tremendously and both my neck and back feel so much better. Will definitely be coming back here more often. The staff was also super friendly and it made my experience 5 stars without a doubt"
– L D.
Gift Certificates
Treat Someone to a Relaxing Day of Zen
Nothing shows like you care like giving someone the gift of relaxation.